L'ASSOCIATION « LA COTTE DE MAILLES »   s'est créée il y a 17 ans grâce à un groupe d'amis. Jusqu'à ce jour, l'Association a pu exercer son activité  grâce  à l'Atelier d'Art plastique « CRAZY ART » qui l'hébergeait dans ses locaux.
Durant ces dix années, les Figurinistes ont beaucoup évolué en qualité de travail, d'où  les résultats significatifs dans ses participations aux concours  et divers salons spécialisés.
Depuis le 09 septembre 2017, l'atelier de peinture « LA COTTE DE MAILLES » a changé d'adresse, les séances  se font à la salle des sports de Saint Jean les Deux  Jumeaux, 6, rue du Père Mary.
« LA COTTE DE MAILLES » a pour but la promotion de l'art de la Figurine de collection et de concours, par la documentation, le montage et la mise en peinture de personnages ou de scénettes représentatives de la société civile ou militaire passée ou présente, de l'histoire.
En fonction des moyens, il sera envisagé au fil du temps, la constitution d'une bibliothèque technique, la mise sur pied d'expositions et de sorties culturelles relatives à l'activité concernée, et la diffusion entre tous les membres, des techniques et connaissances dans le domaine de la Figurine.
Actuellement, le groupe compte onze personnes.
Bienvenue aux amateurs…
Venez vite, les copains de " LA COTTE DE MAILLES " vous attendent !
                                                                                                                                             Fred QUETIER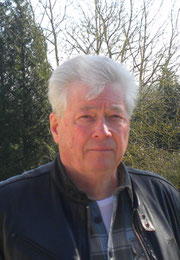 VOTRE INTERLOCUTEUR :
YOUR CONTACT PERSON :
Tel : 01.64.35.78.61
 Port : 06.23.76.01.76
Email : fred.quetier44@gmail.com
www.la-cotte-de-mailles.com

The ASSOCIATION " LA COTTE DE MAILLES " was created 167 years ago thanks to a
group of friends. Until this day, the Association has been able to carry on its activity thanks to
the Plastic Art Workshop " CRAZY ART " which hosted it in its premises.
During these ten years, the Figurinists have evolved a lot in the quality of its work, which
explains the significant results in its participation in competitions and various specialized
fairs. 
Since September 09, 2017, the painting workshop " LA COTTE DE MAILLES " has changed
address, the sessions take place at the sports hall of Saint Jean les Deux Jumeaux, 6, rue
du Père Mary.
LA COTTE DE MAILLES" aims to promote the art of the Figurine of collection and contest,
through the documentation, the assembly and the painting of characters or scenes
representative of the civil or military society past or present, of the history.
According to the resources, it will be envisaged over time, the constitution of a technical
library, the setting up of exhibitions and cultural outings related to the activity concerned, and
the dissemination among all members, of techniques and knowledge in the field of the
Figurine.
Currently, the group has eleven people.
Welcome to the amateurs...
Come quickly, the friends of " LA COTTE DE MAILLES " are waiting for you ! 
                                                                                                                            Fred QUETIER
Dernière mise à jour : le  10-12-2023 à  13 H 08
Last update : 12-10-2023 at  01 H 08 p.m.
VISITEURS.  VISITORS.
Depuis le 13 juin 20219
Since June 13, 2019
JOURNAL DES MISES A JOUR - THE UPDATE LOG
--  10/12/2023 -  Mise à jour des dates de réunion.
--  12/10/2023 - Updated meeting dates.