CE SITE A ETE CREE LE 01/04/2012
THIS SITE WAS CREATED
ON 04/01/2012
LE MIROIR DU CLUB.
THE MIRROR OF THE CLUB
L'Eglise de notre village,
"nous sommes juste en face"
 The Church of our village.
"we are night in front"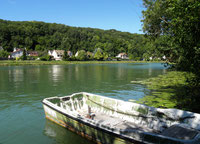 Deux  autres vues de notre village, sympa non ?
Two other views of our village, inice no ?
INFORMATIONS.
Mise en place d'un didacticiel dans "LA PAGE PRATIQUE" - CONSTRUCTION D'UN            PRESENTOIR POUR FIGURINE (pliable et transportable).
INFORMATIONS.
Implementation of a tutorial in "THE PRATICAL PAGE" - COSTRUCTION OF A DISPLAY    FOR FIGURINE (foldable and transportable).
LA NOUVEAUTE DU MOIS.
NEW OF THE MONTH.
 MAGELLAN 
Grand navigateur
et découvreur 
Figurine métal 90 mm
Par
Didier COUTON
MAGELLAN 
Great browser
and discoverer
90 mm Metal figurine
by
Didier COUTON
NOUBLIEZ PAS DE VISITER LA GALERIE DES MEMBRES DU CLUB, ET SI VOUS AVEZ LE TEMPS, LAISSEZ VOS IMPRESSIONS DANS LE LIVRE D'OR.
MERCI D'AVANCE.
DON'T FORGET TO VISIT THE MEMBERS' GALLERY, AND IF YOU HAVE TIME, LEAVE
YOUR IMPRESSIONS IN THE GUESTBOOK.
MANY THANKS IN ADVANCE.
PROCHAINES REUNIONS et MANIFESTATIONS
NEXT MEETINGS and EVENTS
Championnats du sud
17 -  18 février 2024
Concours de MONTREUX
Les  02 et  03 mars 2024
SAISON 2023 - 2024
DATE DES REUNIONS
Le 16 décembre 2023 à 14h00
SEASON 2023-2024
MEETINGS DATES
12/16/2023 at 2:00 p.m.