GALERIE DE TOM  SAUSSEREAU.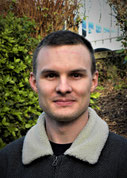 FIGURINES RONDES BOSSE.
ROUND BUMP FIGURINES.
CE SITE A ETE CREE LE 01/04/2012
THIS SITE WAS CREATED
ON 04/01/2012
LE MIROIR DU CLUB.
THE MIRROR OF THE CLUB
L'Eglise de notre village,
"nous sommes juste en face"
 The Church of our village.
"we are night in front"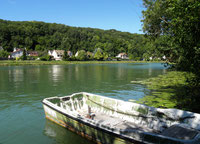 Deux  autres vues de notre village, sympa non ?
Two other views of our village, inice no ?
INFORMATIONS.
1)  Dans la page "LIENS", rubrique NOS FOURNISSEURS, sur le Site de COP - PROJECT vous trouverez tout ce dont vous avez besoin pour l'initiation à la sculpture à base de  résine, ainsi que des ouvrages s'y rapportant.
2) Ajout d'un nouveau lien pour la fabrication des décors (arbres, herbes,végétaux). Dans la page  "LIENS", rubrique "FORUM  ET DOCUMENTATIONS" puis, " GRAND TUTO DES DECORS".
INFORMATIONS.
1) In the page "LINKS", section OUR SUPPLIERS, on the COP - PROJECT website you will
find everything you need for the initiation to resin-based sculpture, as well as related works.              
2) Adding a new link for the manufacture of the decorations (trees, grasses, plants). In the
page "LINKS", section "FORUM AND DOCUMENTATIONS" then, "GRAND TUTO DES
DECORS".
LA NOUVEAUTE DU MOIS.
NEW OF THE MONTH.
Louis François LEGEUNE - Aide de camp du Maréchal BERTHIER Figurine Métal Model 54 mm
Peinture huile.
Par 
 Louis François LEGEUNE - Marshal BERTHIER's
aide-de-camp 
Metal Model 54 mm
Oil paiting.
By
NOUBLIEZ PAS DE VISITER LA GALERIE DES MEMBRES DU CLUB, ET SI VOUS AVEZ LE TEMPS, LAISSEZ VOS IMPRESSIONS DANS LE LIVRE D'OR.
MERCI D'AVANCE.
DON'T FORGET TO VISIT THE MEMBERS' GALLERY, AND IF YOU HAVE TIME, LEAVE
YOUR IMPRESSIONS IN THE GUESTBOOK.
MANY THANKS IN ADVANCE.
PROCHAINES REUNIONS et MANIFESTATIONS
NEXT MEETINGS and EVENTS
CONCOURS LES 19 et 20 NOVEMBRE 2022
MONTREUX 
Les 04 et 05 mars 2023
AFM - MONTROUGE
Les 1er et 02 avril 2023
OPEN DE L'OUEST
lLes 27 et 28 mai 2023
SAISON 
 2022 - 2023
17 decembre 2022 de 14 h à 18 h
SEASON
2022 - 2023
December 17, 2022 from 2 p.m to 6 p.m.